Dr. Kelvin L. Baker Sr. Senior Pastor/Founder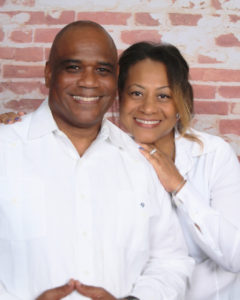 "A YEAR OF SEEING THE IMPOSSIBLE BECOME POSSIBLE"
ST. MARK 9:23
We have come this far by faith in our Lord and Savior Jesus Christ. God has not failed to show us that HE is able to do exceedingly abundantly beyond all that we can ask or think. The Lord continues to show us His gracious mercies every day. 2020 was a CHALLENGING year for the ministry one in which God's vision was clearly evident to us at The WAY Fellowship Church.
We consider it an honor to have God's hand on this ministry, and we don't take it for granted. With every opportunity we are presented, we take it before His throne because we want to hear from the Lord. We recognize every day our total dependence upon HIM and the reliability of His Word to meet our financial needs and provide the wisdom to carry out the ministry of reaching people from every form of life with the gospel of Jesus Christ. It is through this gospel that we find peace, joy and happiness in living out God's purpose for us here on this earth.
I want to thank you in advance for your interest and prayers. We trust that God would use you as a tool to help propel this ministry. The words of Luke 10:2 stand as a constant reminder to us that there is still work to do in preaching the Gospel to impact the world. It is only through Jesus Christ that The WAY Fellowship Church can carry out the ultimate task in building His church. Please keep us in your prayers as we continue to proclaim the Word of God. We are looking forward to a great 2020 year and ask that you pray with us as we accomplish the plans of our Lord.
For His Kingdom
Dr. Kelvin L. Baker
Senior Pastor
Col. 3:23
Klbakersr@att.net